With gold leaf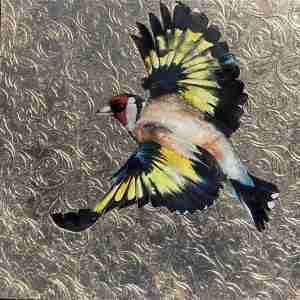 If we want to celebrate the natural world, what better way than with gold leaf?
Gold has indicated celebration, respect, value and purity across the millennia. By using gold with my subjects I want to show the value I place on them from a humble sparrow to a mighty stag.
In your home, the gold reflects light and brings life to a room, taking on the glow of the colours around it. I use imitation gold leaf, which is sealed to prevent tarnishing. If you fancy pure gold it can be arranged – but that will be reflected in the price!
Showing all 15 results